Thank You Very Much! There is something else you need to see...
Get a Done-For-You, Fully
Branded and Customized Blog In The
Highly Lucrative Keto Diet Niche!
You are doing well, you have everything you need to become a successful.
You have invested in the Absolute Keto PLR Package that you can use to build your email list and build your authority in the Keto Diet niche...

You may have also purchased the High Quality powerpoint slide deck and even the Premium Pack

But there is one thing that you may be missing out on...
95% of People Who Buy Marketing Products NEVER Use Them!
What is even more shocking is that a vast majority of those 95% don't download them!
We have all been guilty of this and right now I have products that I purchased but for some reason I have never taken action.
They are all great products, the issue was simply not taking action when I could have.
Look, you may not be one of these people, you are probably taking action right now, downloading all your content, customizing your articles, updating your squeeze pages, linking your reports and more....
If that is you, congratulate yourself as you are head of most of the other marketers...
However, should you be like everyone else then you know that not all plans will fall into place and if you stuggle with the tech part, then you need to read the rest of this letter...
Would you be curious if I told you that using all the content that you purchased you can create an authorative asset that will generate profits for you for years to come.
I am talking about owning your very own professioanlly designed BLOG in the Keto niche, already built with resources,branded with your own logo in such a way that it attracts your audience and so optimized for search traffic and making sales!
What is even better...
​

We Setup Everything for YOU!
A DONE-FOR-YOU CUSTOMIZED BLOG SET UP SERVICE
Not only do we take care of designing your blog, we also take care of the nameservers, cpanel mitigation, Wordpress installation, adding content, link setup for affiliate payments and much much more...
Sure, you can do it by yourself and spend weeks getting it all together.
But if you ask us to put all the peices together for you, it will be easily manageable
This Done-For-You Customized Blog Set-Up Service is for the action takers who want their very own blog but don't have the time or the knowlege to put it all together.
The process from start to finish is quite simple. Once you purchase today you will be asked to provide a few more details required for us to deploy your DFY blog.
We will then get to work for you, and within a few days you will have a fully functional Keto Diet Blog that you can use to build an audience and profit from.
There is phenominal amount of value by having your very own profit pulling machine completely built from the group up for you...
...AND you wil also agree that because of the sheer amount of work that goes into each blog that we can provide a LIMITED number of spaces.
So my question...DO YOU WANT YOUR BLOG BUILT READY TO CRUSH IT?
​

If you have answered YES, and want your own Keto Blog built for you and ready to go in a few days from now, then the next step is to click the buy button below to secure your spot.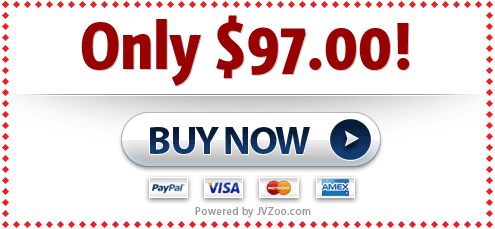 Remember...You Haven't Got Long!
We would love to offer our PROFESSIONAL DFY Blog Setup at a price that anyone can afford, we won't be keeping it low for long, in just a few days the price will increase.
To Your Amazing Online Success,
PS. The offer is very Time Limited and it won't last forever at this special price...